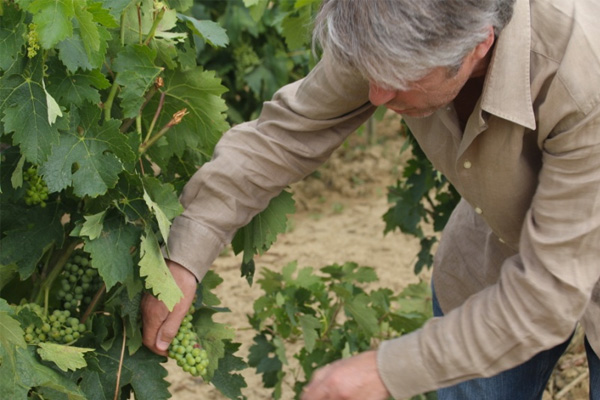 Harvest Round-Up
This year's harvest is well underway, and in some cases it`s already over, and as usual we've been visiting and keeping in touch with the wineries to give our customers a preview of what's in store for the 2015 vintage. Overall volumes are lower. But it looks like being a very good year, and in some cases excellent, due an exceptionally dry spring and summer with cooler temperatures just before and during harvesting resulting in smaller but extremely healthy grapes with intense flavour and aroma. Here we offer just a pictorial taster of this year's harvest in the vineyards of some of our brands. To help you promote our wines we can supply many more photos and much more detail on the harvest of each region, so please get in touch with our winemaker Elena Ramos at elena@longwines.com.
Early manual harvesting of grapes for Las Cuadras in Costers Del Sio.
Careful selection of grapes by individual vineyard at Gran Clos in Priorat.
Hand- harvesting of Familia Pacheco Wines at Viña Elena, Jumilla.