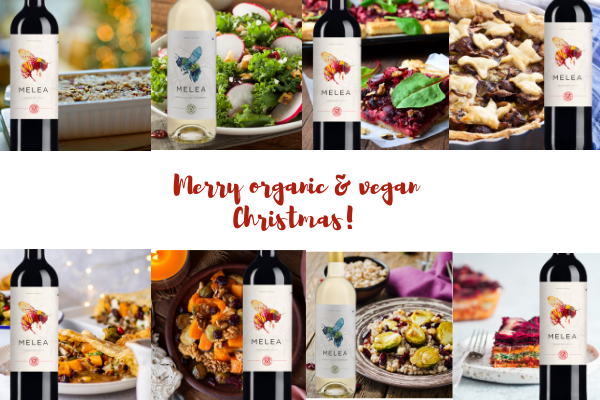 Melea Organic shares festive meat-free recipe ideas
Over the last few weeks we've been sharing some ideas for delicious festive meals that vegans and vegetarians can enjoy on the @meleawine Instagram channel.
As a vegan-certified organic wine, and now a member of 1% for the Planet, encouraging people to include more organic vegetables in their diet and eat less meat is very much part of our ethos. A study published in Nature Communications in December 2020, showed that the climate costs of meat are 68 times higher than plants, due to the inefficiencies of growing grain for feed and the methane emissions created by cows and sheep, so by reducing the amount of meat in our diets we can all make a difference in terms of climate change.
The dishes chosen to go with Melea Organic Verdejo-Sauvignon Blanc and Melea Organic Tempranillo  include brightly coloured salads garnished with radish and cranberries, a beetroot and walnut tart and rainbow lasagne as well as classic nut roast and soups. We hope that the mouth-watering images have inspired you to have a change from turkey and put some more plant-based meals on the table these holidays.