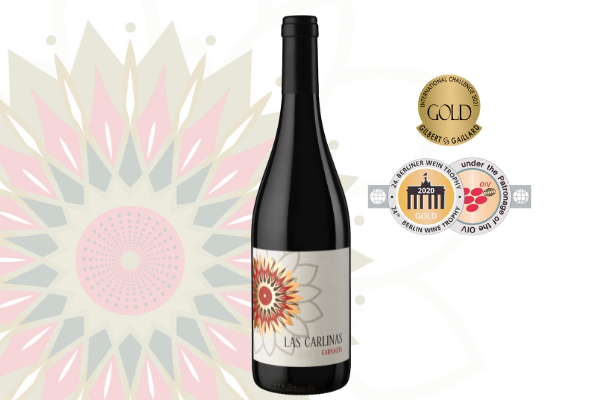 Gold-winning vintage of Las Carlinas Garnacha
The recently released 2019 vintage of Las Carlinas Garnacha has already been awarded two gold medals, one in the Berliner Wein Trophy 2020 and another in France's Gilbert & Gaillard competition.
Las Carlinas is the result of collaboration between Long Wines, a specialist winery and our winemaker, Fernando Mora MW. The definitive Garnacha, it is sourced from the DO Cariñena in Aragón, the area with the most hectares of Garnacha vines in Spain, many more than 100 years old. The Garnacha vines grow at high altitude (more than 700m) with no irrigation and using sustainable viticultural techniques.
Modern winemaking techniques are used to preserve the quality of the fruit; 20% of the wine is aged for 6 months in new French oak barrels, the rest is stored in concrete tanks. It has an intensely aromatic nose in which floral notes stand out over ripe red fruits and spices. Minerality, elegance and freshness combine in this unique wine, with a smooth, silky mouth feel and a fruit-filled finish.
Contact us for pricing or any further details.