New launches at ProWein
We're looking forward to seeing our client and other contacts at this year's ProWein – not only because we've finally been given a slightly bigger stand but also as we have some exciting new launches up our sleeves: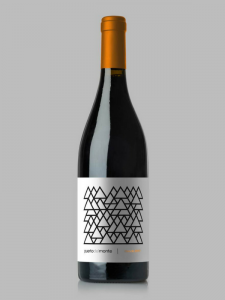 Puerto del Monte
The name – Mountain Pass – reflects the topography of Bierzo and the wines that come from the region, grown at high altitude for a fresher, leaner style. An 100% Mencía from tiny parcels, this fruit -laden wine offers a quality alternative to Rioja and Ribera del Duero with a bold, authentic flavour and striking, modern packaging to appeal to younger consumers looking for something different from Spain. Mencía is one of the most fashionable Spanish grapes at the moment and is an essential on the lists of cutting-edge wine bars in London and New York.
RaR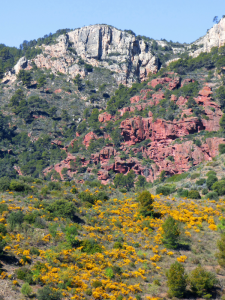 R to R or "rar" – Catalan for "strange" or "unusual" is a wine from Priorat that we have been working on with Ricard Rofes – famed Priorat winemaker – and his wife, Magda Pellicer. This is a personal project for the renowned winemaker and his family, with a name chosen to highlight that this is a unique wine made from rare, old vines. Still rounding itself in barrel we will have samples of the 2017 vintage of this exciting red, blended from native varietals to taste at ProWein.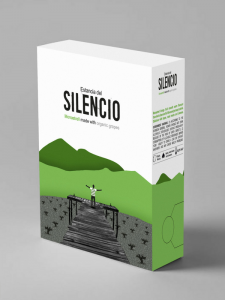 Organic bag-in-box
On the packaging front, we will also be presenting the newly redesigned Estancia del Silencio Organic Monastrell in a 3L bag-in-box (BiB) format. Sales of more premium wines in bag-in-box formats have grown dramatically in recent years with Amazon.co.uk reporting a 212% surge in sales of wines in BiB packaging over summer 2017. Given its lower carbon footprint, recyclable packaging and ability to stay fresher for longer – added to the high quality fruit-forward and organically produced wine within – this is an extremely attractive package for consumers seeking practical and environmentally-friendly alternatives to glass bottles.
Chispas Apasionante
As February is the month of love, it's appropriate to mention our new fruitier red – Chispas Apasionante – inspired by Italianwinemaking techniques. It will be its first time at ProWein where it will be hoping to capture the hearts of our clients with its romantic, rose-covered label and pleasing taste. Made in Cariñena using selected local grape varieties Tempranillo and Garnacha with a touch of Merlot, the grapes are left to fully ripen on the vine and the wine chilled during fermentation to retain natural sweetness and juicy berry fruit flavours: a style that is growing popular with those who find many reds too acidic or tannic.