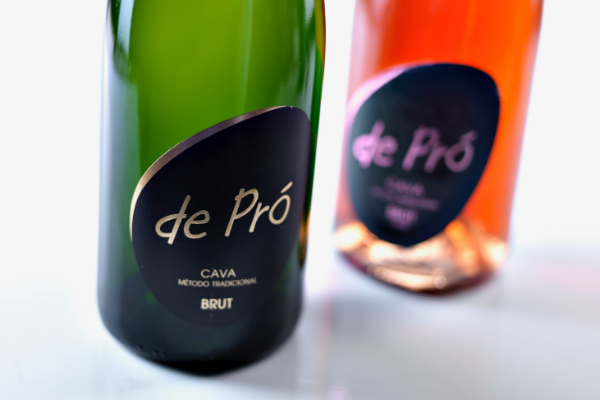 New legislation for the DO Cava
On the 15th July 2020, the Regulatory Council for the DO Cava approved a set of new rules aimed at improving the quality and reputation of Spain's most exported wine product, Cava, traditional method sparkling wine aged for a minimum of 9 months in one of the DO Cava production zones, which are located in several regions of Spain, although 95% is produced in Cataluña.
There are two main areas that have been addressed by the new regulations – the designated production areas and the quality categories. The new legislation can be summed up as follows:
Production areas
The production areas have been broken down into four areas across Spain: Condados de Barcelona – which covers the whole of Cataluña- Valle del Ebro – covering the Ebro valley from Aragón to the Basque Country including Rioja – Viñas de Almendralejo (Extremadura) and Altos de Levante (Valencia). These names can only be used on the labels if all of the grapes are sourced from within these areas.
Two of these areas have been broken down into smaller areas based on geographic and historical criteria. Condados de Barcelona is split into Valls d'Anoia-Foix, Serra de Mar, Conca del Gaià, Serra de Prades and Pla de Ponent. The Ebro Valley has also been divided into Alto Ebro and Valle del Cierzo. Again, these names can only feature when all the grapes are sourced from within these sub-zones.
Ageing categories
Cavas will be split into the following categories:
Cava de Guarda – Aged for a minimum of 9 months.
Cava de Guarda Superior – Aged for a Minimum of 18 months. This category includes Reserva Cavas, which now need to be aged for a minimum of 18 months rather than 15 months, as well as Gran Reservas (30 months) and Cavas from a qualified estate (Paraje Calificado), which must be aged for a minimum of 36 months. The wines in this superior category must also fulfill a series of special conditions, with minimum vine ages and lower maximum yields and most importantly, they must all be cultivated organically.
This legislation must now be ratified by both the Spanish government and the EU, but it is expected that it will pass without modification and that the new names will start to appear on labels from mid-2021 onwards.
One of the key objectives of this new legislation was to encourage breakaway groups – Corpinnat and Clàssic Penedès – to return to the DO Cava and President Javier Pagés was quoted in www.spanishwinelover.com as saying, "They are all fantastic producers who have followed their path, but after the consensus achieved in DO Cava, I can only hold out my hand; my dream is that they return to the DO."
William Long comments on the new rules, "I think it's great that they are doing things that will help the appellation be seen as a more serious source of sparkling wines, highlighting the quality of products like De Pró Cava which is aged for 12 months – more than the minimum requirements for its category – and through the new regional label, Condados de Barcelona, will be associated with the glamour of the Catalan city. Although it's a shame that they didn't downgrade Extremadura,  I imagine that eventually Cavas made outside Cataluña – the new Condados de Barcelona area – will find it even harder to sell beyond their local regions, and producers in Rioja are more likely to make sparkling wines under the new DOCa Rioja rules than use the name Valle del Ebro. We will have a period when the new names will create more confusion than ever outside of Spain, but fortunately, we have plenty of time for implementation."