Record-breaking exports of Spanish wines to Japan
William has recently returned from a long-haul trip to visit importers in Hong Kong and Japan. Market visits are an extremely important part of what we do, allowing us to touch base with customers, find out what is working and get a clearer idea of their needs in terms of sourcing wine.
William's visit this time took in both Tokyo and financial centre Osaka, as well as Tokushima, a semi-industrial city to the south of Osaka. On one visit he arrived early enough to catch the employee's daily motivational session. He has suggested introducing something similar in the office in Madrid, but the rest of the team aren't so keen!
Long Wines has been exporting Spanish wine to Japan for many years and although a relatively small market, Spanish exports have increased dramatically in recent times. In fact, exports of Spanish wine to Japan grew by 13.4% in value in the 12 months to March 2023, making it the sixth fastest growing destination for Spanish wine in the world. Exports over this period had a value of €106.5 million. Spain was the third largest supplier by volume in 2022, behind Chile and France.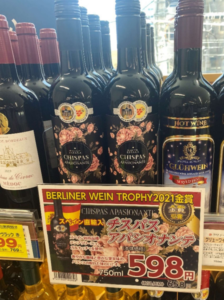 Not being a traditional wine-producing nation, wine has a smaller market share than other drinks such as beer, spirits and sake. Market education is vital through tastings and other activities, POS such as shelf-talkers and medals are essential, and very visual labels work well to transcend any language barriers. We have had particular success with Chispas Apasionante, which has an attractive floral label, which reflects the style of this sweeter, appassimento-style red. The shelves are also packed with labels featuring animals.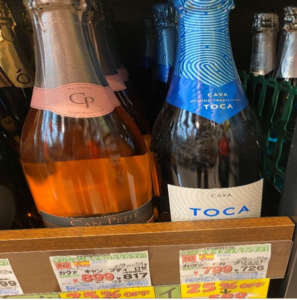 Sparkling wine is a huge growth area, with the value of imports growing by 35% in 2022. France is the leading supplier (18m litres in 2022) with Spain in second place, with 13.5 million. The value of imports of Spanish sparkling wine increased by 8% in volume and 15,7% in value in 2022. We sell all of our key Cava brands, including De Pró and Toca Cava, in the market. Importers highlight the success of cava with younger consumers, particularly through the online channel.
Bag-in-box is another growth area, with total imports in this format growing by 39% in 2022. Spain is the key supplier of wines in this format, exporting nearly 8 million litres of wine in this format to the land of the rising sun in 2022, a growth in value of 33% on the previous year.
As the country with more hectares of organically managed vineyard than any other, Spain is also well-placed to supply Japan's growing demand for organic wines. We export Melea Organic to the country and although volumes are still small, we see great opportunities in the coming years.
Please get in touch if you'd like us to help you source the right Spanish wines for your market.