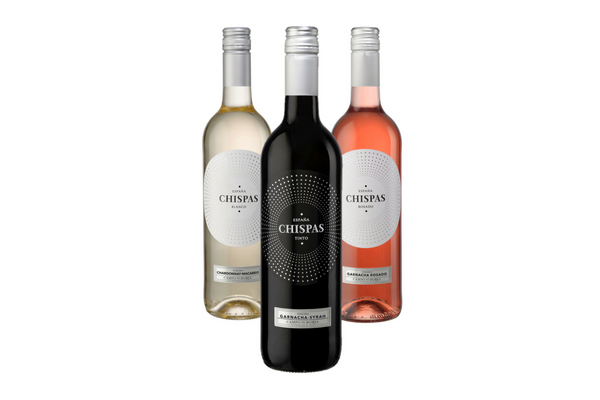 New Chispas Range
We've completely overhauled the Chispas range, offering full-throttle varietal wines from Campo de Borja with exciting new, premium packaging. Chispas is Spanish for "sparks" and the new circular labels with silver embossing give great shelf-stand out, while transmitting the wines' bold personality.
The wines, with production and blending overseen by our winemaker, Fernando Mora, include:
A fresh, well-balanced and zesty blend of Macabeo and Chardonnay
A 100% Garnacha rosado, with typical wild berry aromas
A Garnacha –Syrah blend that showcases the excellent Garnacha fruit from the region
For more information and pricing contact the Long Wines team.