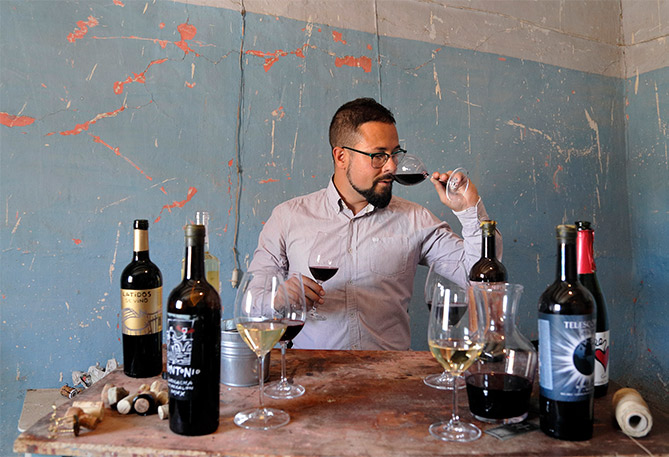 Winemaker Fernando Mora to launch new wines on Long Wines stand at ProWein
Master of Wine student and winemaker Fernando Mora will be on the Long Wines stand at ProWein from this Sunday 13 March to relaunch his Frontonio range and a brand new Botijo Blanco.
The range of wines made by Frontonio – The Garage Winery are distributed by Long Wines to over 18 different markets, and have been repackaged to create a more logical range progression and premium positioning. Fernando will also be showing the new 2014 vintage of Botijo Rojo, a premium garnacha tinta made in very small quantities, and a brand new white Botijo Blanco made from garnacha blanca with 2-3 months on its lees.
To find out more and taste the range visit the Long Wines stand (F204) in Hall 10.