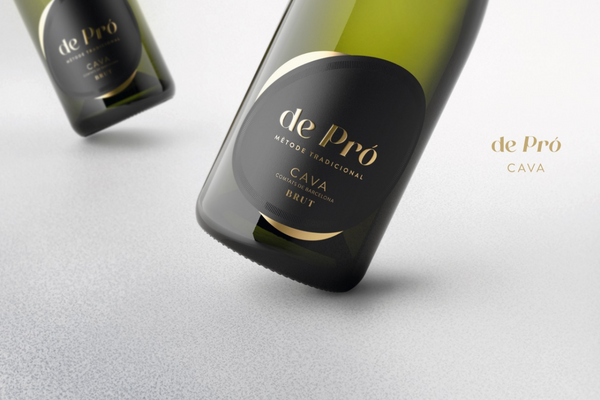 New look for De Pró with additional organic variant
As we reported in this recent feature, the Cava sector is booming and our premium Cava brand, De Pró saw sales rise by 50% in 2022, with particular success in the Dutch, Belgian and US markets.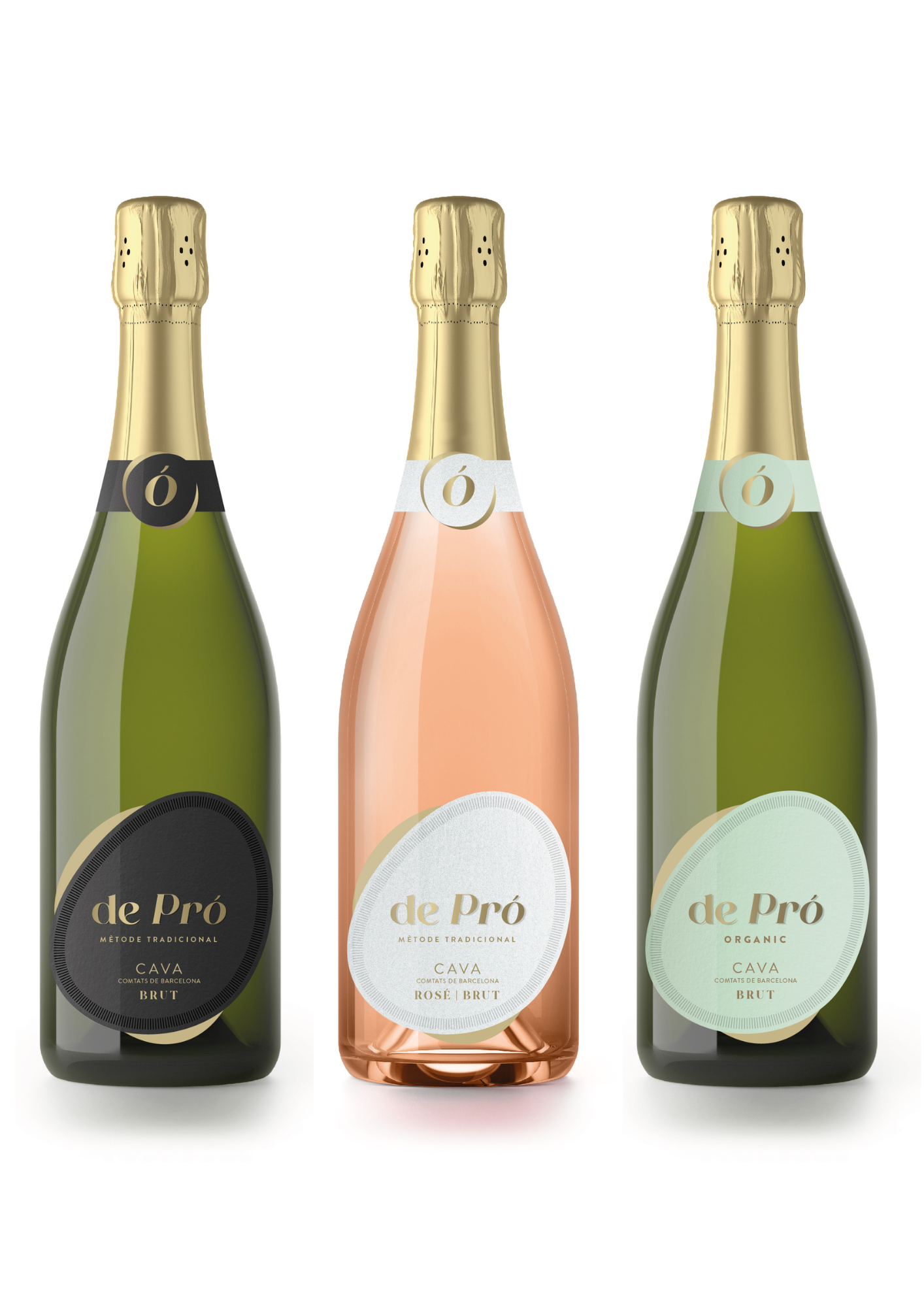 As our aim has always been to build strong Spanish brands in export, we decided to invest in the future of the brand, working with Catalan design agency Grow Disseny to update the label, incorporating new labelling terms and more premium finishes to the materials in line with the quality of the Cava in the bottle. We are also launching a new Organic variant alongside the existing Brut and Rosé cavas.
The new labels retain the distinctive shape of the De Pró label, which ensures great shelf stand out, but the addition of collarettes, new premium matt paper and gold embossing with relief mean that the packaging reflects the time and care that have gone into making the cavas.
All three cavas will bear the "Cava de Guarda" back label, as they are aged in the bottle for at least 12 months, more than the minimum 9 months stipulated. They also feature "Comtats de Barcelona" on the front label as the fruit comes from the traditional and most prestigious area of the DO around Vilafranca de Penedès in Cataluña.
Like the standard Brut, new De Pró Organic Brut NV is made from a blend of Xarel.lo, Macabeo, Parellada and Chardonnay, in this case from vineyards that are certified organic. It is aged for at least 12 months on its lees and has a dosage of 10g/l.
Please book a visit to our stand K49 in Hall 11 at ProWein if you'd like to be among the first to see and taste them.